Respect and Care Are Values We Live By
At Norton Healthcare, our company values are more than just words on a wall — they are part of our culture.
Clinical and Nonclinical Careers
We're Reminded of Our 'Why' Every Day That We Come to Work
Caring for people is at the core of our work, and that starts with caring for our employees. We invest in you, so you can continue to grow with us. From the relationships you build to the career path you pursue, there's so much opportunity when you choose a health care career. You open possibilities for yourself and can make a positive impact on the health of people in our community.

Starting your career with Norton Healthcare will require you to be respectful, caring and dedicated to creating great human interactions. There are teams ready to support you in the work you'll be doing. Together, we will deliver on our mission to provide quality health care to all those we serve.
Clinical Careers
As a clinical care professional at Norton Healthcare, you'll build relationships with leaders and team members at our acute-care hospitals or in other medical settings. At any location or in any role, you can rely on your co-workers to live our values.
Diagnostic Imaging
Employees on our diagnostic imaging teams are essential to ensure the safety and comfort of our patients during their health care exams. Whether you're working as a radiologic technologist, medical sonographer or CT/MRI/CT scan technician, you'll create great human interactions each day you come to work.
Laboratory Services
Our laboratory services team includes positions such as medical laboratory technician, medical technologist and pathology/histology technician. No matter what your day brings, you can expect your team and leaders to be there with you and for you.
Medical Assistant
We rely on the support and dedication of our medical assistants who create great human interactions with our patients. We value the role medical assistants play in our health care system and offer a Medical Assistant Training Program to encourage students to pursue this critical health care career.
Patient Care Associate
As a patient care associate at Norton Healthcare, you'll have new experiences and interact with new people each day. In this role, you'll provide basic patient care under the support and leadership of licensed nursing staff.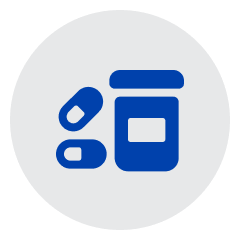 Pharmacy
Our pharmacy team plays a valuable role in delivering quality care to our patients. Whether you're an acute-care pharmacy technician, special pharmacy technician or retail pharmacy technician, you'll ensure prescriptions and refill requests are processed with integrity and an attention to detail.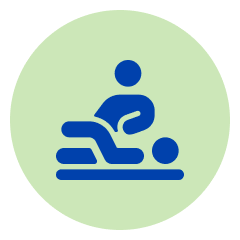 Rehabilitation Services
Whether you are part of our physical therapy, occupational therapy or speech pathology teams, you'll make a meaningful impact in the lives of our patients. You'll be reminded of your calling every day you come to work on our rehabilitation services team.
Respiratory Therapy
As a respiratory therapist, you'll provide quality care to patients, with guidance and leadership from the patients' physicians. Each day you come to work, you'll be proud to work in a caring, professional environment.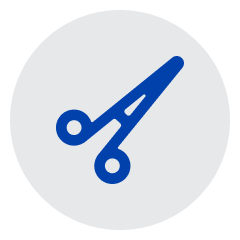 Surgical Technician
From preparing surgical equipment to assisting the surgeon, our surgical technicians are critical parts of our operating teams. In this role, you'll continually work to improve our care and service along with the support of your leaders and team.
Nonclinical Careers
As a member of our nonclinical team, you'll be a valuable partner in supporting patients and staff at all of Norton Healthcare's hospitals, medical offices and other facilities. Every day you come to work, you and your team will rely on each other to get the work done together, successfully.
Access Center/Patient Registration
Whether as a receptionist, a scheduler or a variety of other roles, the members of our access center/patient registration team all serve as liaisons between Norton Healthcare and our patients. As part of this team, you'll use your organizational and communication skills to work with patients in a respectful and caring manner.
Food and Nutrition/ Environmental Services
Responsible for everything from cafeteria and catering services to cleaning and disinfecting a variety of hospital areas, our food and nutrition/environmental services teams represent and reflect the highest level of quality care and customer service provided by Norton Healthcare. On this team, you'll make a positive impact every day you come to work.
Information Technology
Our information technology team is vital to the success of Norton Healthcare and plays a role in everything from medical records to our website. On this team, you'll apply your technical knowledge in a way that has a meaningful impact on the lives of our patients as well as your peers, and contributes to the success of our mission.
Maintenance/Facility Services
As part of our maintenance/facility services team, you'll provide effective and efficient services to keep our hospitals and medical offices running smoothly and safely. Whether in plumbing and electrical or receiving and distribution, you'll be treated with respect and work as a team to be successful.
Medical Coding/Health Information Management
Our health information management (HIM) team includes positions such as medical coding, registered health information administrator (RHIA) and registered health information technician (RHIT). These roles are critical to the support and success of our health care organization and require individuals with integrity and compassion.
Medical Office Support
As part of the medical office support team, you'll contribute to the team and interact with new people each day. You'll continually work to deliver care and quality service to every person who comes through our medical offices' doors.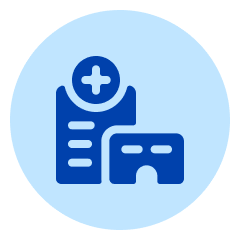 System Services
Our system services team includes a variety of roles and performs a number of responsibilities to keep our hospitals and medical offices running smoothly and efficiently. As part of this team, you'll experience how our values are part of who we are and how we work together.
Graduates and Students
From on-the-job experiences to formal courses, you'll have opportunities to continue to learn and develop every day when you choose a career as a clinical or nonclinical professional at Norton Healthcare. Whether it's through career coaching or tuition assistance, we do everything we can to prepare students to successfully transition to a health care professional.

Learn More >
Career Development
If you're got the drive and willingness to learn, there's no limit to how far your passions can take you. We offer a vast array of programs, educational assistance and support to employees to help them to obtain degrees and credentials. Advancing the standard of care for our patients starts with a culture of continual learning and academic progression for our employees.
Workforce Development
Working at Norton Healthcare means you have the encouragement and the support to reach your career goals. Our team of college and career specialists can help you take your career to the next level with us.
Career Coaching
Norton Healthcare encourages and supports career goals through coaching and other career development opportunities. College and career specialists are available to help you discover advancement opportunities. For more information, contact the workforce development team at workforcedevelopment@nortonhealthcare.org.
Stay in Touch
Sign up to receive alerts about newly opened roles and upcoming recruiting events.